We are very proud to announce that Redtek is in the process of setting up an official Real Estate Association in SW Turkey to include all major towns. The purpose of the association is to set standards for real estate offices and to grant licenses. This will prevent the kind of bad business practice some agents are using. It will also mean that only real estate agents can sell real estate, not barmen, greengrocers or anyone else not officially involved in this business.
Redtek has worked very hard to try and stamp out bad practice and is now heading the association which will make your property purchase, safe, efficient and problem free.

IT'S OFFICAL
According to the Land Registration Offices in Marmaris Redtek Real Estate Ltd., now sells more property than anyone else in town.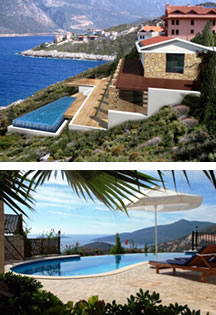 REDTEK IS NO. 1
and proud to be so, we worked hard to get here, and will work harder still to make your buying experience, safe, fun and hassle free.

Are you contemplating buying a property in Marmaris near future? Does the whole prospect of buying and selling make you nervous? Well, why not let Redtek Real Estate Marmaris' team of experts take you by the hand and guide you through the maze of rules and regulations in Turkey. Redtek Real Estate Marmaris specializes in assisting Europeans purchase their dream homes in Marmaris, Fethiye, Kusadasi, Bodrum, Gocek, Dalaman, Dalyan, Kas, Antalya, Altinkum (Didim) and other towns. Whether you want to rent, buy or sell, you have found the very best expertise and the friendliest staff in town.