Redtek Real Estate offers an excellent After Sales Service which is free as part of our excellent service to you.
We will assist you with getting a tax number (must have even if you don't pay tax)
We will assist you in opening a bank account
We will assist you in getting your utilities connected or changed to your name.
We will assist you in getting your cable television installed (You pay for the technician)
We will assist you in installing air conditioning/heating
We will assist you in getting your computer on line
We will if you wish, introduce you to local people of your own nationality who will provide excellent advice and tell you of their own experiences of living in Turkey

Here is a list of services we can offer for a small fee. The fee is for supervision and management or time expended.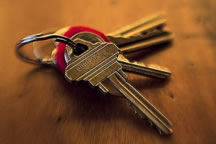 Property Management
All types of repairs
Interior Design and decoration
Building of extensions or additions
Building of a swimming pool
Buying a car at the best possible price
Taking you furniture shopping. We can take you to the best places and secure the best deal for you. You can furnish a 2 bed apartment completely from 700 pounds.
Architects and Builders for complete build of a new property to your design
Pick up from Airport, welcome on arrival.

Whatever your needs we will provide professional assistance to make your move as pleasant as possible. All fees will be fully discussed and finalised before any work takes place

We use only the most professional technicians and businesses to assist you. All work is supervised by us whether you are in Marmaris or out of the country and you can rest assured you will be very happy with the results.

Please note all prices are subject to the exchange rate on the date of purchas.